Among the 40 selected startups and scaleups, Orca Connex had the opportunity today to pitch at the 2030 Summit in Oslo. This event was a part of this year's Oslo Innovation Week.
The 2030 Summit is an initiative organized by StartupLab, aiming to connect cleantech startups with investors and other potential partners. Among this year's corporate partners were prominent companies such as Telenor, Equinor, Green Mountain, Statkraft, Fremtind, Gjensidige, and Eidsiva.
StartupLab describes the event as follows: "The 2030 Summit is where you will meet your potential partners and investors. They come in all shapes and sizes: large corporations, national and international investors, incubators and accelerators, and politicians – all eager to help your cleantech startup reach the next level. If you are using technology to address the climate crisis, this is the place to be."
The program was extensive, featuring many inspiring talks and presentations. Speakers included Kristin Harila, a record-breaking mountaineer and the world's fastest 8000ers climber. Richard Youngman, CEO of The Cleantech Group, also delivered an informative presentation on market developments across various industries and the focus on sustainable investments.
 Orca Connex humbly thanks for the opportunity to present a 2-minute pitch during the event and encourages anyone interested in the concept or potential collaboration to get in touch.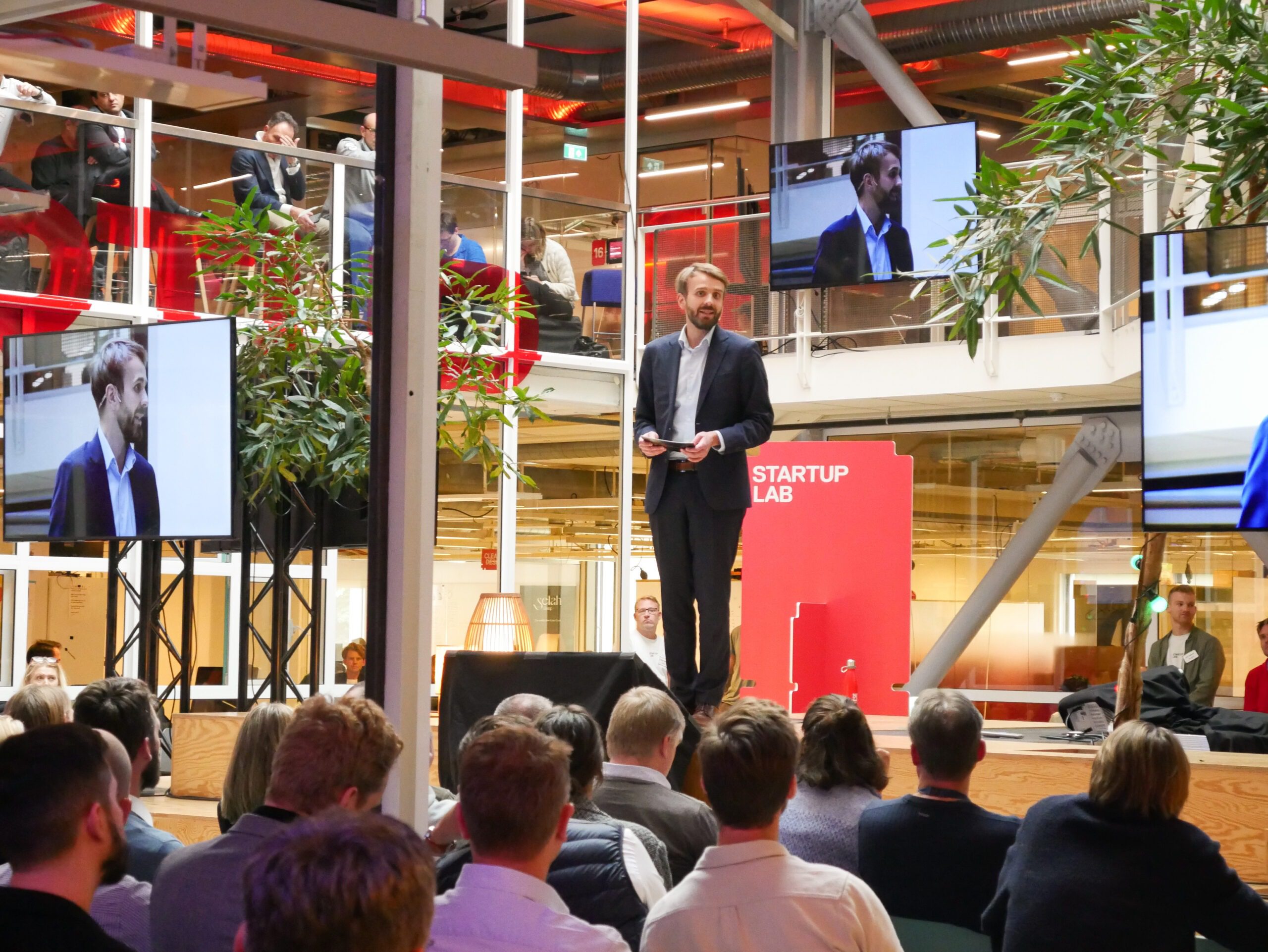 Jan Christian Vestre (Minister of Trade and Industry) Photo: Orca Connex
Link til artikkel fra Shifter